The Persecution & Prayer Alert
"We don't have to let the fear of insult or persecution sway us from obedience. Instead, we can step into it with confidence, knowing God's good plans for the persecuted. Even in our hurt and shame, the Kingdom is breaking in, and our lives are a big, bright flashing signpost beckoning the world to Him."
~ Sharon Hodde Miller
---
KAZAKHSTAN: Dismissed Evidence Results in Imprisonment
Source: icommittopray.com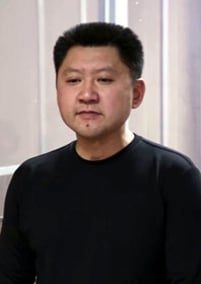 Yuri Pak
A local church leader and teacher in Kazakhstan was sentenced to two years' imprisonment on October 3rd, 2016, after being convicted of making a false emergency call. On April 14th, 2015, someone made a prank phone call to Kazakhstan's emergency services (much like calling 911 in Canada) using Yuri Pak's cellphone.
The evidence used against Yuri is a two-minute recording of a drunken man making a bomb threat and using prison jargon. Expert witnesses testified that the caller's voice does not match Yuri's voice. Additionally, the caller references spending ten years in prison and being angry at police, yet Yuri has never been in prison before.
The government in this majority Muslim country appears to be using these false charges to persecute him because of his role in the Christian church. For information on other cases of persecution in Kazakhstan, visit our online country report.
Please pray that Yuri will be sustained by God's loving presence throughout this ordeal and built up strongly in his faith. May the Lord, who has promised in His Word to work all things together for good in Yuri's life and situation (Romans 8:28), use this dedicated church leader as a shining light to those blinded by spiritual darkness. While awaiting his appointed deliverance from prison, may Yuri be granted many divine opportunities to lead others to salvation and freedom in Christ.
---
LIBERIA: New Believers Persecuted by Family Members
Source: VOM USA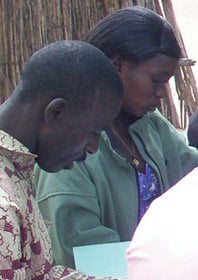 Seventeen Liberian believers are being persecuted by their families after having converted from Islam to Christianity. They have been threatened, beaten and ordered to stop attending church and listening to Christian music. As a result of the persecution, many of them have fled to nearby villages for safety.
These young believers placed their faith in Christ after hearing the Gospel from visiting pastors who also gave each of them a pocket-sized Bible. Although they were initially afraid to listen to the pastors for fear of persecution, the new believers continued attending night meetings. The relatives noticed that they had stopped going to the local mosque and eventually learned of their conversions to Christianity.
Pray that these new believers will continue to follow Jesus, growing stronger every day in their new-found faith in Him. May they also encourage one another to stand firm in the face of hostility (Matthew 10:34-39). Ask the Lord to give them opportunities to receive effective discipleship, so they will not only be ministered to personally but also adequately equipped to reach others of their community — including the family members who are currently opposing them.
---
PRAISE REPORT
---
CHINA: Pastor Released After Seven Years' Imprisonment

Sources: China Aid, VOM USA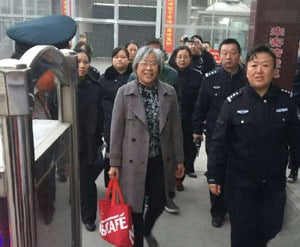 Yang (centre) on the day of her release.
Yang Rongli, pastor of a mega house church network in the northern Chinese province of Shanxi, was thankfully released from prison on October 10th. Yang and her husband, Wang Xiaoguang, had been arrested in 2009 while visiting their hometown of Linfen to protest the government's demolition of a house church. Yang is now joyfully reunited with her husband whose release took place back in October 2012.
During her time at the Shanxi Women's Prison, Yang suffered from two kidney stones, in addition to developing diabetes and a heart condition. Despite her suffering, she continued to preach to Christians in the prison and even invited prison officials to listen. Despite everything she has endured, Yang is reportedly positive and bears no resentment.
On November 25th, 2009, the couple and three other believers were convicted of "gathering a mob to disturb public order" after organizing a prayer rally. Yang was sentenced to seven years' imprisonment, and her husband was sentenced to three years. Together, they were fined a total of 40,000 yuan (approximately $7,780 Canadian).  Five days later, they were ordered to serve in a labour camp for two years.
Yang, a 1982 graduate of Linfen Normal College, was retained by the college to teach because of her excellent academic record. She had also worked as an editor and reporter prior to going into ministry. To review a previously posted prayer alert report on the pastoring couple's arrest and sentencing, go to this page.
If you would like to post a prayer of praise or petition on behalf of our persecuted family around the globe, visit VOMC's prayer wall.
---
The Persecution & Prayer Alert is a ministry of:
The Voice of the Martyrs Canada, P.O. Box 608, Streetsville, Ontario, L5M 2C1
Tel. (905) 670-9721 Website: www.vomcanada.com
Sorry, the comment form is closed at this time.